Waiting For It
---
by
Chrissie Keighery
(Author)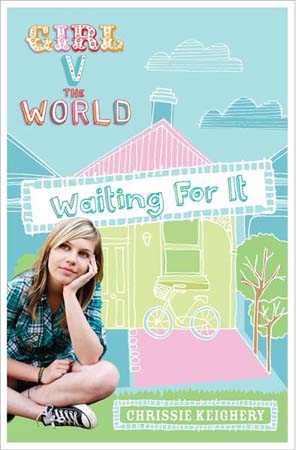 There's something wrong with Hazel Atherton - she just knows it. She's not a kid anymore, but she's not grown-up either. Hazel hasn't even kissed a boy and she's not sure she ever will. Although that doesn't stop her from thinking about Leo in the year above... Hazel wishes she could talk to her mum about it - but these days her mum is too busy hanging out with her new boyfriend. Does anyone understand what's going on with Hazel?

Then, when the boys at school put up a list of the hottest girls in her year, Hazel is ranked halfway down. It figures. Even on something as stupid as a hot list, Hazel is stuck in the middle.

She's sick of being nearly-but-not-quite grown-up, kind-of popular, almost good-looking. And she's sick of waiting for things to change. It's time to take matters into her own hands!