Always Dance With a Hairy Buffalo!
---
by
Henry Winkler
(Author)
Lin Oliver
(Author)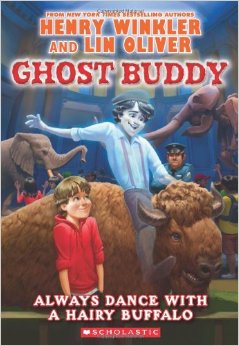 Billy Broccoli is used to getting expert advice—wanted or not—from the ghost with the most, Hoover Porterhouse! The Hoove has smooth moves and a silver tongue . . . and he isn't shy about sharing his words of wisdom!

But when a night at the museum finds Hoover face-to-face with the ghost of a powerful Chumash Indian princess, his brain turns into mashed potatoes. Now the tables are turned and it's up to Billy to help Hoover find the words he needs to make a new friend.