Raiders of the Lost Shark
---
by
Lyn Gardner
(Author)
Ros Asquith
(Illustrator)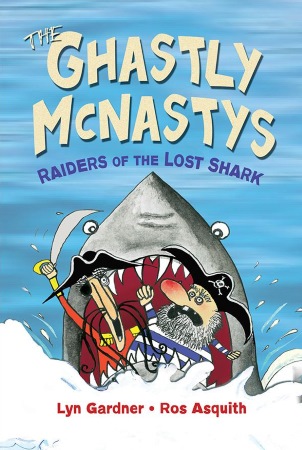 Shiver me timbers – the Ghastly McNastys are back!

The McNastys are after Captain Syd's treasure, rumoured to be buried in Little Snoring Castle. And they're in luck – a pirate movie's being shot there. They reckon they'll easily be able to sneak into the castle, blend in with the cast and steal all the treasure.

But youngsters Tat and Hetty have outwitted the dastardly duo before, and have plans to trap them once and for all.

The disgusting McNastys and their vile antics will have children squirming, and squealing with laughter from beginning to end!