SandRider
---
by
Angie Sage
(Author)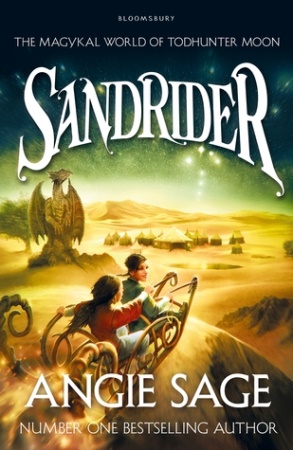 BOOK SHOP
Alice TodHunter Moon – known as Tod – couldn't be happier in her new life as Apprentice at the fabled Wizard Tower. Although she misses her best friends, Ferdie and Oskar, she has never been surrounded by so much Magyk.

And yet the threat from the evil sorcerer, Oraton-Marr, remains. In a race against time, Tod must find the last ever Orm Egg before it hatches, for whomsoever the baby Orm Imprints on at birth will gain unlimited power. But with witches thwarting her every move, she will need all her wits and skills about her. Will she reach the Orm Egg in time?

A thrilling ride of an adventure, Angie Sage's new book combines wondrous storytelling, breathtaking action and a heroine like no other.