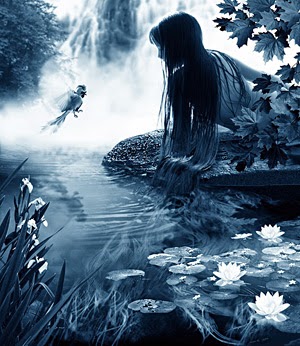 Once upon a time, long, long ago…long before there were books written for reluctant readers, books about social issues, or distinct markets such as 'tween' or 'young adult'…long ago, there were just fairy tales.
Stories within stories; stories originally told as a way of socialising children, warning them of the perils of trusting strangers, the misfortunes of birth, the saving power of romance and—in most cases—the ultimate victory of good over evil. They outlined traditional roles: girls becoming women; boys leaving home, taking risks and being protectors; and so many of us grew up with them. Then fairy tales fell from favour. These tales full of stereotypes and unconscious myths—myths such as those equating beauty and good; ugliness and evil; and the idea that a female is helpless until 'saved' by her handsome prince—were not politically correct!
But fairy tales also feature resilience and resourcefulness, courage and triumph – together with a gripping tension and delicious thrill that is, somehow, unique to this genre. And, whatever the suggested age of appeal, the timeless nature of fairy tales can be enjoyed into adulthood.
"..It's in the nature of fairytales to be altered and to morph with time and with each new storyteller. I was really drawn to taking the original fairytales and morphing them into something new and fresh, while still maintaining some of the themes that everyone is familiar with."

—Jackson Pearce
So, good news! The fairy tale tradition has been reborn in recent years with some highly (highly) engaging and imaginative results. The trend not only crosses both children's and young adult's series, but the interpretations range from the more traditional retelling to humorous takes; from versions with contemporary settings to even ambitious futuristic adventures, such as the 'Lunar Chronicles' serial by Marissa Meyer. Here's a brief guide to some of the bold new options.
Fresh Retellings in the Fairy Tale Tradition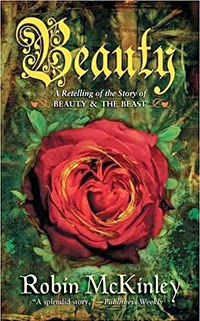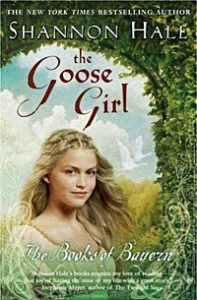 If you're looking for a more traditional retelling that moves well beyond the picture book versions for small children, here are two well worth exploring. Folktales by Robin McKinley is a series which features spellbinding retellings of classical fairy tales, for ages 11+. For a similar age, there is the award winning Books of Bayern series by Shannon Hale. This original and magical series is woven from the Grimm's fairy tale of a princess who became a goose girl and must discover her own unusual talents before she can lead her people as their queen.
Tales Dark and Grimm…and Witty!
As a springboard for the imagination, fairy tales provide infinite scope, as shown by authors Adam Gidwitz and Christopher Healy. In their respective series, they mix characters across stories and add humour and mayhem.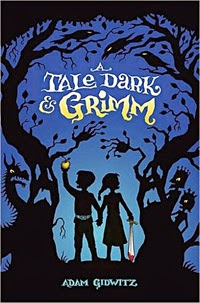 In Adam Gidwitz's mischievous and utterly original trilogy, Tales Dark and Grimm, he steers clear of romance and revisits the grimmer fairy tales. Hansel and Gretel, Rumpelstiltskin, and Jack and Jill are in for a bit of confusion, as Gidwitz plays with their fates, taking these tales in new directions—literally—by walking well-known characters out of their own stories and into other classic Grimm–inspired tales. Gidwitz seems to have a handle on events that will captivate pre-teen imaginations, bringing fairy tales alive again with sinister happenings and dark, humorous fun. These fairy tales veer to the irreverent and subversive, as characters "take charge of their destinies and become the clever architects of their own happily ever after." (ages 10+)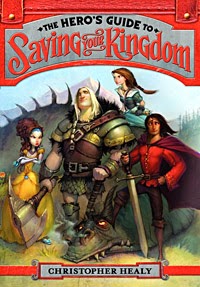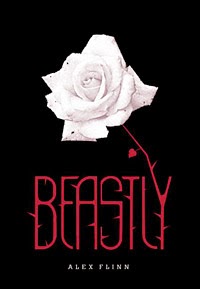 Humour abounds in the illustrated Christopher Healy series, League of Princes (ages 9+). The string of 'cardboard cut-out' princes required only to sweep in, save the day, and look good in a wedding frock-coat, are finally given some back story as they take centre stage. Teaming up to crisscross fairy tales, the members of the League of Princes are revealed for all their foibles and eccentricities as they embark on action…that is, to the best of their abilities. A series I'm sure will appeal to many boys! I'm intrigued by Christopher Healy's idea of also exploring the nefarious and unstable evil fairy tale characters in a future series. I think that would make for some very funny stories, indeed.
Fairy Tales in a Contemporary Setting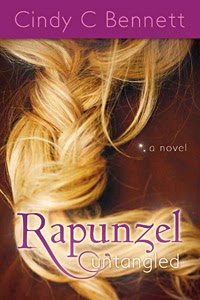 Several series have chosen a contemporary setting in which to present a modern take on the fairy tale. Located in a world that includes high school, the Internet and a variety of adolescent concerns, the classic elements of the fairy tale have a fresh twist in a familiar backdrop. Here are a few written for slightly older readers.
The award-winning series, Beastly by Alex Flinn (ages 13+). At their heart, the stories echo the well-known tales, however, Prince Charming is now the most popular boy in school; the wicked witch is a goth girl determined to teach her peers a lesson they won't forget; and the damsel in distress has a bizarre past.
In the Unfortunate Fairy Tale series by Chanda Hann (ages 13+) Mina, a descendant of the Brothers Grimm has inherited all of their unfinished fairy tale business—she must finish the tales to the end, or she and her family will suffer dire consequences. Action and fierce family loyalty also feature in the Fairy Tale Retellings series by Jackson Pearce (ages 14+). These dark and gorgeous fairy tale retellings have action to set the heart-pounding, and romance to leave readers breathless.
The Enchanted Fairytales by Cindy C. Bennett also has a contemporary setting, but the heart-felt stories have no magical or supernatural elements. This charming series, most comprised of novellas, is well-suited to the pre-teen age group (ages 10-11+).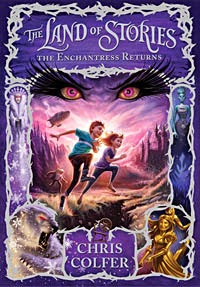 For slightly younger readers, the Land of Stories series (ages 8+) by Chris Colfer, tells the tale of twins Alex and Conner. Through the mysterious powers of a cherished book of stories, they leave their world behind and find themselves in a foreign land full of wonder and magic where they come face-to-face with the fairy tale characters they grew up reading about.
The Futuristic Lunar Chronicles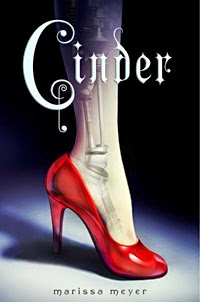 One of the most innovative fairy tale-inspired series is the recently published Lunar Chronicles by Marissa Meyer. This fast-paced story successfully melds intelligent and resourceful heroines—Cinder (Cinderella), Scarlet (Red Riding Hood), Cress (Rapunzel) and Winter (Snow White)—romance, space technology and viral warfare. Yes, space technology and viral warfare. That this unlikely combination creates an engaging, hold-on-to-your-seat ride, is a tribute to Meyer's imagination and daring.
The series begins with the story of Cinder, a cyborg mechanic in a futuristic New Beijing. New Beijing is plagued with a mysterious illness and the threat of invasion from the moon-based, Lunar people. The subtle but distinct Chinese setting and references, which played out in names, foods and other cultural references, was refreshing.
Events in Cinder set the scene for subsequent novels, with new characters gradually added to the unfolding action, rather than each feature character and fairy tale having a separate book, per sage. As a result, this series is also a serial, with definite cliff-hangers at the end of each book. But have no fear, when the fourth and final book featuring Winter, is released in early 2015, I'm quite sure we'll see some fairy tale endings! A thoroughly engaging—and perfectly suitable—series for ages 12+.
Still firmly in the fairy tale genre but not falling easily into the categories above, the following series offer further variety in the fairy tale genre, many of them having been nominated for or won respected awards.
"Out of old tales, we must make new lives"
—Carolyn Heilbrun
Oh, and there are many more! Stow any preconceived ideas you may have about this genre and sample a few. With such a variety of series paying homage to the fairy tale tradition in new and exciting ways, there's sure to be something that appeals to almost every taste. If you have another fairy tale series you'd like to see added to Cereal Readers, please email us at: books@cerealreaders.com.
Marielle Rebbechi