Hugh Howey
---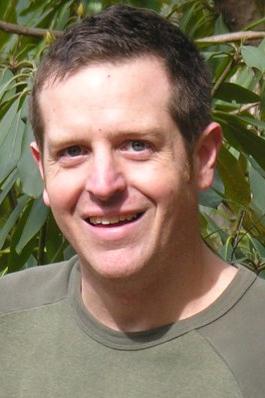 Born in 1975, Hugh C. Howey spent the first eighteen years of his life getting through the gauntlet of primary education. While there, he dabbled in soccer, chess, and tried to write his first novel (several times). After school, Hugh spent time repairing computers before attending college in South Carolina. After his junior year of college he purchased a small sailing boat and sailed South, island-hopping and weathering hurricanes. Hugh eventually headed back to the United States to work as a yacht captain.
He later met his wife and settled down but his mind continued to roam, concocting adventures and whisking him off to fantastic places. Some of these tales seemed worth sharing, so he tapped into his love of books and decided to write them down. His self-published adult series 'Wool' earned rave reviews from Amazon customers and has spent considerable time in the Amazon top 100 as well as being Amazon's #1 Science Fiction Bestseller. The Bern Saga is written for young adults and draws inspiration from the strong women in Hugh's life.
When he's not writing, he likes to go for hikes with his family and keep up with reading. Hugh currently lives in Jupiter, Florida with his wife Amber and their dog Bella.
[Source]
Author's Comment:
My goal with the Molly books is to introduce a new audience to the magic of science fiction. The genre can be just as compelling and moving as fantasy, but with the added bonus of plausibility. Each book is going to expand the scope a bit, easing the readers into a complex universe without overwhelming them at any point.
Nationality:
American