Jacqueline Wilson
---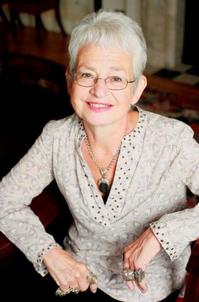 Jacqueline Wilson was born in Bath in 1945, but spent most of her childhood in Kingston-on-Thames. She always wanted to be a writer and wrote her first 'novel' when she was nine, filling in countless exercise books as she grew up. As a teenager she started work for a magazine publishing company and then went on to work as a journalist on Jackie magazine before turning to writing novels full-time. Since then Jacqueline has been on countless awards shortlists and has gone on to win many awards.
Jacqueline is one of the England's favourite authors, and her books are loved and cherished by young readers not only in the UK but all over the world. She has sold millions of books and in the UK alone the total now stands at over 35 million!
In 2002 Jacqueline was awarded the OBE for services to literacy in schools and from 2005 to 2007 she was the Children's Laureate. In 2008 she became Dame Jacqueline Wilson.
Author's Comment:
I write about children who are struggling and dealing with difficult things in their lives. But I nearly always try to work things out so that when a child finishes one of my books, he or she can put it down with a happy sigh, rather than being traumatised and in floods of tears.
Nationality:
British