Ilsa J. Bick
---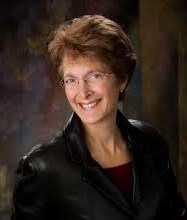 Ilsa J. Bick is a child psychiatrist, film scholar, former Air Force major and now a full-time author. Her critically acclaimed, award-winning YA novels include
White Space
,
Draw the Dark
,
Drowning Instinct
and the
Ashes
series.
Ilsa currently lives in rural Wisconsin, near a Hebrew cemetery. Something she loves about the neighbours: they're very quiet and only come around for sugar once in a blue moon.
Author's Comment:
If anything inspires me, it's envy of other people. I'll read books and think, "Why can't I do that?" Sometimes what inspires me is to read someone who writes a great story, but there's something missing for me. I think that I wouldn't have done it quite that way. I think, "Would I like to do that with an Ilsa spin?" So I'd have to say envy and a sense of competitiveness. I like to keep learning; I don't want to do "wash, rinse, repeat," because that's boring for everybody.
Ashes
was a really big departure for me because I tended to write smaller, character-driven books.
Ashes
is actually highly character driven, even though it has a thriller element. I just wanted to try something where I would really have to keep up the pace and force myself to just do it.
Nationality:
American