Lincoln Peirce
---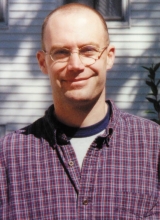 Lincoln Peirce (pronounced
Purse
) is an American cartoonist, best known as the creator of the
Big Nate
comic strip. Peirce was born in Iowa, grew up in Durham, New Hampshire and attended Colby College in Maine. He earned a graduate degree from Brooklyn College and studied at The Skowhegan School of Painting and Sculpture. He taught art and coached baseball at Xavier High School, a boys' high school in New York City, for three years before moving to Maine in 1992.
Big Nate
debuted in 1991 and appears in 300 newspapers in the US and online daily at www.gocomics.com, and is featured on the website Poptropica, www.poptropica.com. A fan and collector of classic country music, Peirce also hosts a local radio show devoted to Honky Tonk and Western Swing music on local station WMPG.
In addition to the
Big Nate
comic strip, Peirce is the author and illustrator of the popular
Big Nate
book series.
Author's Comment:
I became very interested in comics, particularly newspaper comic strips, when I was about 7 or 8 years old. That's not unusual; lots of kids like comics at that age. But only a handful of those kids take the next step and begin creating comics of their own. Once I began experimenting with inventing my own stories and characters, I started to consider the possibility of making cartooning my profession. When I look back on my trajectory, though, it's clear to me that I didn't devote as much time to developing my drawing skills as some of my peers did. I didn't have the patience or the self-discipline to really practice my drawing; I just wanted to be able to draw well enough to tell the types of stories I was starting to write. If you split cartooning into a writing part and a drawing part, it's always been the writing that's come easier to me.
Nationality:
American