N J Gemmell
---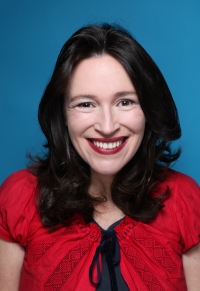 N J Gemmell is the bestselling author of seven novels and four works of non-fiction for adults under her full name, Nikki Gemmell. Her work has received international critical acclaim and been translated into many languages. Nikki is currently a columnist for the Weekend Australian's Saturday magazine, and a Friday regular on the Today programme in Australia. Born in Wollongong, Australia, Nikki lived in London for many years but has now returned to Australia with her family.
The Kensington Reptilarium
is her first book for children, and
The Icicle Illuminarium
continues the adventures of four Aussie bush children known as the Caddy kids.
Author's Comment:
Several of my own children who were too addicted to their wretched screens. I wanted to write a kid's book that would ignite the flame of reading passion in them, because I just couldn't get it to catch alight (to my despair and mortification.) Lo and behold, the Grand Scheme of Maximum Distraction actually worked.
Nationality:
Australian