Avi
---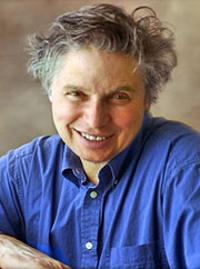 Avi (whose full name is Edward Irving Wortis) is part of a family of writers extending back into the 19th century. Born in 1937 and raised in New York City, Avi was educated in local schools, before going to the Midwest and then back to NYC to complete his education. Starting out as a playwright—while working for many years as a librarian—he began writing books for young people when the first of his kids came along.
Avi's first book was
Things That Sometimes Happen
(1970). He has since published seventy books. Winner of many awards, including the 2003 Newbery award for
Crispin: the Cross of Lead
, two Newbery Honors, two Horn Book awards, and an O'Dell award, as well as many children's choice awards, Avi frequently travels to schools around the country to talk to his readers. Avi lives in Clark, Colorado, with his wife.
Author's Comment:
One gets ideas by thinking about books, and how they are constructed. That is, ideas do not come to me whole, they are created slowly by looking at things and people and situations in terms of stories. Everybody has ideas. The vital question is, what do you do with them? My wife, a college teacher, users her ideas to understand literature. My rock musician sons shape their ideas into music. My sister takes her ideas and fashions them into poems. My brother uses his ideas to help him understand science. I take my ideas and turn them into stories.
Nationality:
American