Elizabeth George
---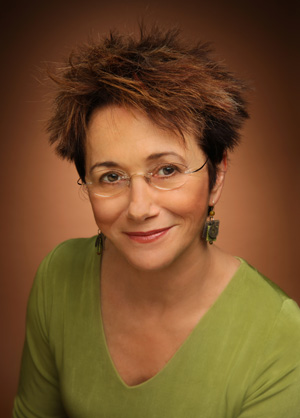 Elizabeth George was born Susan Elizabeth George in Warren, Ohio.
She is a graduate of University of California in Riverside. She also attended California State University at Fullerton, where she was awarded a master's degree in Counseling and Psychology and an honorary doctorate of humane letters.
Professionally, she started out as an English teacher and was employed at Mater Dei High School in Santa Ana and, later, at El Toro High School in El Toro, California. While employed there, she was selected Orange County Teacher of the Year, a tribute in part to the work she'd done with remedial students for nearly a decade. She left education after thirteen and a half years when she sold her first novel,
A Great Deliverance
.
She has won the Anthony Award, the Agatha Award, and France's Le Grand Prix de Literature Policiere for
A Great Deliverance
, for which she was also nominated for the Edgar and the Macavity Awards. She has also been awarded Germany's MIMI for her novel Well-Schooled in Murder. She has published more than twenty-five mystery novels ofr adult readers but the
Whidbey Island Saga
is her first series for a young adult audience.
Author's Comment:
I appreciate the unparalleled natural beauty here on Whidbey. Whales in the Passage in front of my home. Eagles in the tree outside my window. Taking a bike ride or a hike anywhere on this island is like walking into a National Geographic special. Gardening also helps me connect to the physical world. I especially love trees and have created, on my property, a forest I can walk through. I spend an hour every day communing with the ferns. If I'm stumped by a problem in my writing, spending time in nature usually helps me to find a solution.
Nationality:
American