Lisa Papademetriou
---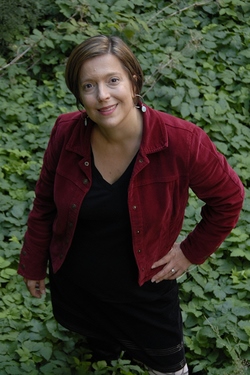 Lisa Papademetriou is the author of the
Confectionately Yours
series,
Middle School: Big, Fat Liar
(with James Patterson), and many other novels for middle grade and young adult readers.
Her books have appeared on the Bank Street Best Books of the Year list, the NYPL Books for the Teen Age, and the Texas Lone Star Reading List, among others.
A former editor, Lisa has worked for Scholastic, HarperCollins, and Disney Press, and holds an MFA from Vermont College of Fine Arts.
Author's Comment:
I don't really think of young readers as being terribly different from older readers, except that they feel the books more. When I tell a joke, there are people who say, "That's funny," and there are people who laugh. Grown-ups will read a book and say, "That's well-written" or "That's moving." Young readers will cry or giggle or screech or gasp. They're the ideal audience, really, and they are far more intelligent than most adults realize.
Nationality:
American