Charlie N. Holmberg
---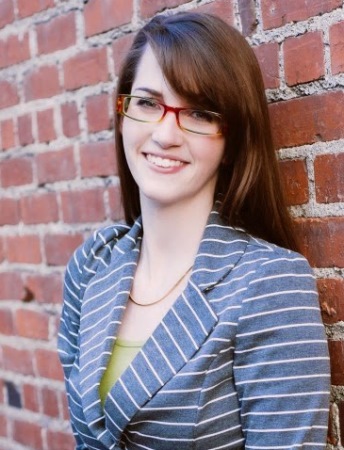 Charlie Nicholes Holmberg was born in Salt Lake City, Utah to two parents who sacrificed a great deal to give her a good education. As a result, Charlie learned to hate uniforms, memorised all English prepositions in alphabetical order, and mastered the art of Reed-Kellogg diagramming a sentence at age seven. She entered several writing contests in her elementary years and never placed.
Being a nerd, Charlie started writing fan-fiction as a teenager in between episodes of Star Trek: The Next Generation. She became a full-fledged band geek with mediocre talent in high school, where she met her husband. While she strove to win his attention by baking him cookies and throwing ramen noodles at his house, he didn't actually ask her out until six years later.
Charlie began taking writing seriously during her undergrad at Brigham Young University, where she majored in English and minored in editing. She finally won a few writing contests. She graduated with her BA in 2010 and got hitched three months later. She currently lives with her family in Utah. Someday she will own a dog.
Author's Comment:
I consider myself solely a fantasy author. Fantasy is just what interests me. I like telling the stories that don't happen in real life. Were I to ever write outside the genre, it would probably be a non-magical historical fiction or contemporary YA. I have one idea for a sports-related contemporary YA, I just haven't mustered enough gusto to write it.
Nationality:
American