Mary Norton
---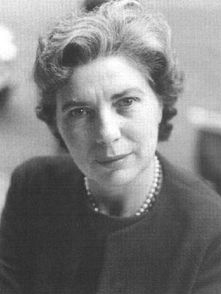 Mary Norton was born Mary Pearson in Highbury, London, in 1903. She was the daughter of a physician, and was raised in a Georgian house at the end of the High Street in Leighton Buzzard. The house now consists of part of Leighton Middle School, known within the school as The Old House, and was reportedly the setting of her novel
The Borrowers
. She married Robert C. Norton in 1927 and had four children, 2 boys and 2 girls. Her second husband was Lionel Boncey, who she married in 1970. She began working for the War Office in 1940 before the family moved temporarily to the United States.
She began writing while working for the British Purchasing Commission in New York during the Second World War. Her first book was
The Magic Bed Knob
, published in 1943, which – together with the sequel
Bonfires and Broomsticks
– became the basis for the Disney film 'Bedknobs and Broomsticks'.
Mary Norton died at the age of 88 in Devon, England in 1992.
Nationality:
British