Deadly
---
by
Sara Shepard
(Author)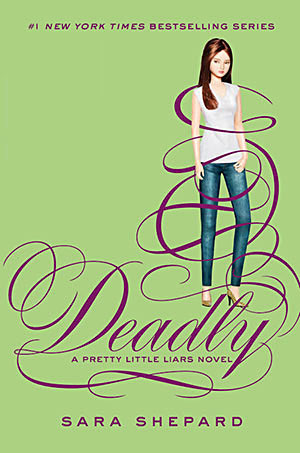 More juicy scandals, dark secrets, and shocking plot twists...

High school seniors Aria, Emily, Hanna, and Spencer have all done horrible things—things that would put them behind bars if anyone ever found out. And their stalker "A" knows everything.

So far A has kept their secrets, using them to torture the girls. But now A's changed the game. Suddenly the girls are hauled in for questioning, and all their worlds begin to unravel. If A's plan succeeds, Rosewood's pretty little liars will be locked away for good...