Toxic
---
by
Sara Shepard
(Author)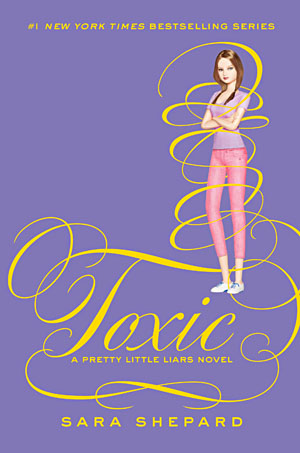 High school seniors Aria, Emily, Spencer, and Hanna barely survived their most recent encounter with A. And it's not over yet... The police don't believe that the real A is still out there, but the girls know what—and who—they saw. If they don't track down this final tormentor soon, A will silence them forever.

This penultimate installment of the beloved series is full of juicy scandals, dark secrets, and shocking plot twists that will prepare readers for the jaw-dropping series conclusion in Pretty Little Liars #16.

Note: Toxic is scheduled for release June 3, 2014.