The Guard
---
by
Kiera Cass
(Author)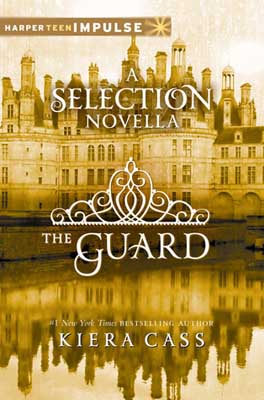 Companion book
Pages: 64

Before America Singer met Prince Maxon . . .

Before she entered the Selection . . .

She was in love with a boy named Aspen Leger.

Don't miss this ebook exclusive novella set in the captivating world of Kiera Cass's Selection trilogy. This brand new short story begins just after the group of Selected girls is narrowed down to the Elite and is told from Aspen's point of view.