Holy Crushamoly
---
by
Thalia Kalkipsakis
(Author)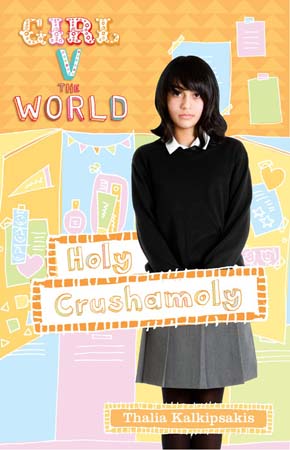 BOOK SHOP
When Phoebe is asked to join the debating team, she's surprised, but excited. She'll get to attend after-school debating meeting and competitions – all with her new teammate, and secret crush, Jagath.

But when Phoebe's dad makes it clear he doesn't like her hanging out with Jagath, she can't understand why. Does he know about her crush? Or is it something else?

Phoebe knew she'd have to stand up in front of a class to debate; she didn't realise she's have to stand up her herself, and everything she believes in.