Big Nate Boredom Buster
---
by
Lincoln Peirce
(Author)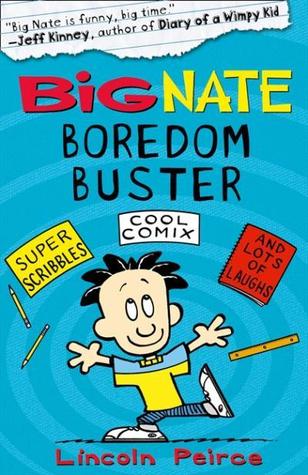 Companion book
Pages: 224

Super Scribbles, Cool Comix, and Lots of Laughs!

For kids (and adults) going through Big Nate-withdrawal symptoms (uncontrolled doodling, wise-cracking, joke making, cheez doodle consumption, to name just a few) between the second and third books in the Big Nate series – look no further. The Big Nate Boredom Buster will blow your pants off!

It is 100% guaranteed relief from boredom, including comix-u-create, word searches, crossword puzzles, mazes, anagrams, sudoku, trivia, semaphore (and other codes!), scribble games, doodle pages, rhyme time poetry slams, top 20 lists, rankings, How-to-Draw-Nate and more!