Princess Mia
---
by
Meg Cabot
(Author)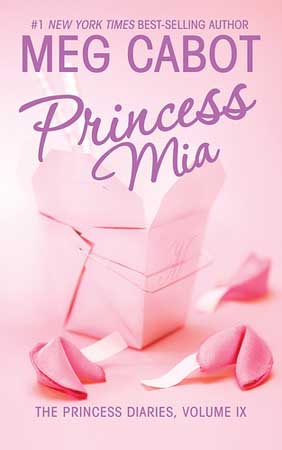 A princess on her own . . .

Mia has been invited to speak at a gala for Domina Rei, an elite society of powerful businesswomen. But what could she possibly have to say? Now that Michael has broken things off, Mia can barely get out of bed, and her parents are making her see a "therapist." School, where Lilly still refuses to speak to her and Lana suddenly wants to be bff, is a total nightmare. Even J.P.'s efforts to cheer Mia up (he's being really sweet!) aren't helping. What's a royal to do?

Just when things couldn't get worse, Mia uncovers an old family secret, a long-forgotten diary of a teenage princess of Genovia. It could be just the thing to help Mia write her speech—but it might also change the fate of the Renaldos forever.

Please Note: This book has also been published under the title To the Nines.