Make Up or Break Up
---
by
Kate Welshman
(Author)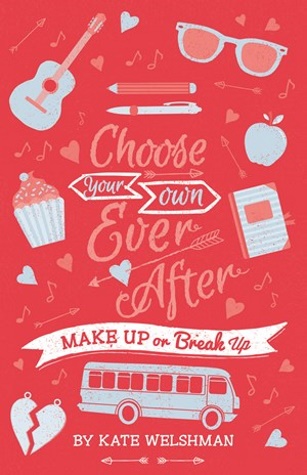 Ally has always let her bossy bestie Cat call the shots in their friendship. And now they're in high school, it looks like Cat will continue to get her way. Until...

1) Ally's invited to join an advanced Latin class. Ally loves Latin, almost as much as she likes her new classmate, smart and gorgeous James. But will Ally be able to keep up with the older kids, or will she embarrass herself in front of James? And how will Cat react to Ally doing her own thing?

OR

2) There are auditions for the school musical and Cat is determined they will both audition. But not only is Ally tone deaf, it would also mean spending time with her old crush Tony - and she hasn't forgiven him for what happened last year. Can Ally face the music?