The Favorite
---
by
Kiera Cass
(Author)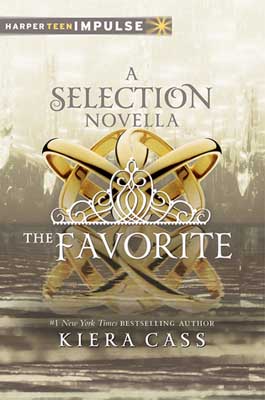 Companion book
Pages: 120

While America Singer's heart was torn between Aspen and Prince Maxon, her friend Marlee knew exactly what she wanted—and paid the price.

Revisit the captivating world of Kiera Cass's #1 New York Times bestselling Selection series in this digital original novella. Told from Marlee's point of view, this all-new 64-page story returns to the fateful Halloween when Marlee and Carter were discovered, and reveals how that night—and Prince Maxon—changed their lives forever.

The Favorite also features a teaser to The Heir, the fourth novel in the Selection series!