Going Rogue
---
by
Robin Benway
(Author)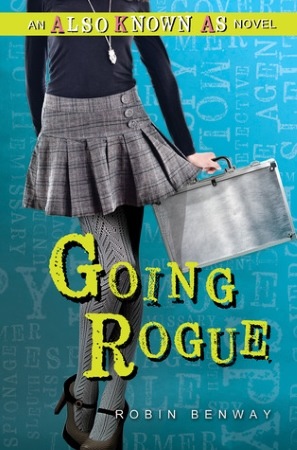 Being permanently based in a local New York City high school as an undercover operative has its moments, good and bad, for 16-year-old safecracker Maggie Silver.

Pros: More quality time with her former mark-turned-boyfriend Jesse Oliver and insanely cool best friend, Roux. Getting to spend quality time with her semi-retired and international spy honorary uncle, Angelo.

Cons: High school and the accompanying cliques, bad lunches, and frustratingly simple locker combinations.

But when Maggie's parents are falsely accused of stealing priceless gold coins, Maggie uses her safecracking skills to try and clear their names. Too bad it only serves to put her and everyone she loves in danger. Maggie and her "new team" flee to Paris where they must come up with a plan to defeat their former allies.

Please Note: This book has also been published under the title, Sleuth or Dare.