Historium Poster Book
---
by
Richard Wilkinson
(Illustrator/Curator)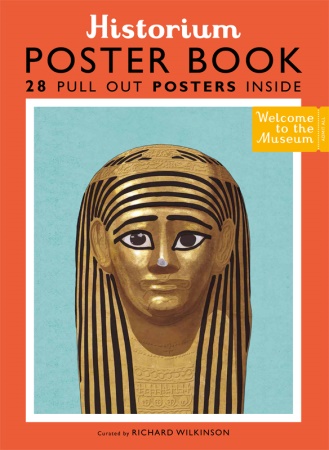 Companion book
Pages: 56

Put the ancient world on your wall with this beautiful collection of 28 posters, featuring illustrations from the magnificent Historium.

Richard Wilkinson's illustrations are a stunning celebration of artefacts that tell us of life, death, power, war and ritual in the past.

Use these posters to turn your space into a visual journey through history – from ancient Rome to the Aztec Empire, from the Egypt of the pharaohs to Easter Island in the Pacific Ocean.