The Rubicus Prophecy
---
by
Alane Adams
(Author)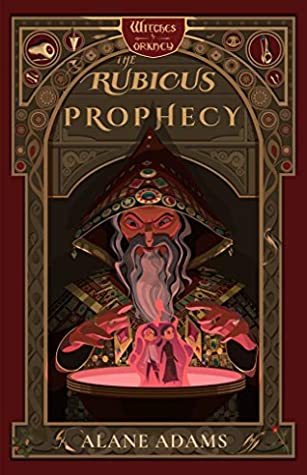 Abigail has just started her second year at the Tarkana Witch Academy and is already up to her ears studying for Horrid Hexes and Awful Alchemy! Worse, Endera's malevolent spellbook has its hooks in her, whispering in her ear to use its dark magic.
Meanwhile, the entire school is talking about the Rubicus Prophecy; a sign has arrived that the chosen witchling is among them, the one who will one day break Odin's curse over them. When an Orkadian warship arrives carrying troubling news, Abigail and her friend Hugo are swept into a new mystery after a young boy from the ship, Robert Barconian, asks for their help retrieving a missing item.

Along with the former glitch-witch, Calla, the four friends end up deep in the catacombs beneath the Tarkana Fortress—a place where the draugar, the living dead, wander about. Abigail discovers there is more to the Rubicus Prophecy than anyone ever imagined. Can she stop it in time before she and her friends are destroyed?

Filled with magical spells, spine-tingling ghosts, and visits from the Norse gods, The Rubicus Prophecy pits Abigail against a sinister power greater than anything she has ever imagined.