The Calculus Affair
---
by
Hergé
(Author/Illustrator)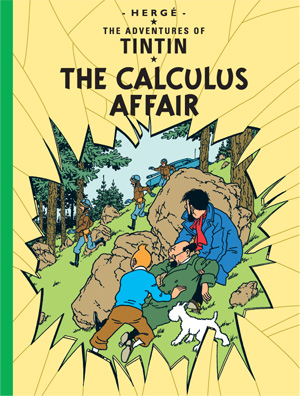 They have barely arrived back on earth from their moon adventure when Tintin, Captain Haddock and Snowy are caught up in a tale of intrigue and espionage. Professor Calculus has invented a machine capable of destroying objects with sound waves. Although the machine is only at a prototype stage, it has already come to the attention of the Bordurian secret services. Borduria is a fascist country ruled by a dictator named Marshal Kûrvi-Tasch.

The Bordurians will stop at nothing to achieve their goals. When they can't get their hands on Professor Calculus's invention itself, they simply kidnap the professor and take him to Borduria.

Tintin and his friends travel from Marlinspike to Geneva, and then from Geneva to Szohôd, the capital of Borduria, as they set out to rescue their friend. Unfortunately, they quickly become the target of the entire Bordurian army. Will our brave heroes be able to escape?